Newsletter Archives
Subscribe to posts
Part of our ongoing strategy at Play Ball Sports Academy is to provide fitness and strength training for ALL members of the family.  That's why we are introducing Insanity for Adults.  The class will meet on Tuesday morning at 9:45.  This class is appropriate for beginners to Insanity and is also good for those who are experienced.  
Click here for details and schedule
.
Challenge yourself to get in the best shape of your life.  Maximum Interval Training is proven to provide fast results and has spawned an entire industry of fitness programs.  Try it out and learn to see if it will work for you.
The scheduling software that we have been using for the past year and a half has presented some challenges for users.  The software is not as user friendly as we would like it to be and the client side interface is confusing and unnatural.  Therefore, we have decided to bite the bullet and make the change to a new software package called eSOFT.   This software was written by programmers working for another baseball academy, much like Play Ball Sports Academy, so we believe that it will be a natural fit for our business.  
The transition will occur over the next 60 days.  Notice the new eSoft tab at the top of the page.  If you are signing up for any program that starts after the beginning of the year, you will be able to sign up via eSoft.  This includes lessons, programs or sports performance training (QuEST).   
There will be some minor inconveniences such as creating a new login password and re-entering your credit/debit card information.  We will transfer all credits, balances and memberships to your new account.   We are looking into transferring all of the usernames into the new package so that you will be able to use the same username but we are not sure if this will be possible.  However, y
ou are welcome to set up your new account at your convenience.  
The specific changes to the software that customers will be happy about are:
Single login for the entire family
Much cleaner home screen upon login
Balance and credit information prominently displayed
Student calendar easier to find
Live calendar which shows all activities
Easier to find and register for upcoming programs
In addition to the benefits listed above, this software is currently being upgraded with new features that will be pertinent to a baseball/softball academy.  We believe that this software will grow with the academy and that it will meet our current and future demands.  Please call us with any questions you may have at (330) 928-1551.
Help page - click here (coming soon)
This article was originally published in our February 20th, 2012 Newsletter.
Ever since changing the format of the newsletter, I have been wanting to start writing articles that I think will be of value to the readers of this newsletter and their children who play baseball or softball.  I have known RJ Vukovich since he was about 10 years old and I have watched him develop into an outstanding college player.
RJ is the son of a good friend of mine who I have played adult baseball with for the past 12 years.  My first memory of RJ is from back in 1999 when he would come to many of our games and take ground balls and sometimes batting practice with us before the team took infield.  He did not stand out to me as an outstanding baseball player although he was a good athlete and he was always working hard.  I can't say that there was anything special though.  In hindsight, I
was
seeing what was special about RJ and I didn't even know it.
RJ has a passion for the game and he has worked himself into the position of starting shortstop at Walsh University as a Junior.  For those of you who are not impressed yet, take a look at his stats below.  He entered his senior year of high school at 5' 9", 140lbs and he led the team in home runs and batted .310.
Since then, he graduated from North Canton Hoover
and went to a a couple of different schools until he found his home at Walsh University where he started 42 of 48 games at 2B last year.  He will be the starting shortstop this year as a Junior and he is up to a whopping 5'9" 160 lbs.  You can see below the summary of his workout regimen and philosophy.  The entire purpose of this article is to point out that there is only one thing that separates successful players with unsuccessful players.....hard work.  It's hard to say where he would be playing if he was blessed with a 6'3", 225lb frame, but it doesn't matter.  He is following his passion and he is privileged to play the game at a high level and he has EARNED IT!  I want to congratulate RJ for what he has worked to hard to accomplish and I want to encourage other 10 year old players that no matter their size or God given ability, the one thing that will always set them apart is their work ethic and attitude.  Please read the information below and share it with an athlete that you know (in any sport).   Most kids won't do anything with the information but I feel that it is my job to provide them with the information that can make a difference for them. 
Player Profile - RJ Vukovich
High School - North Canton Hoover
5'9  140lbs (going into senior year)
Played 2B Junior year and SS senior year
Led the team in HRs senior year and batted .310 (batted mostly 5th but occasionally 4th)

West Liberty State University:
Started 6 of 8 games

Fairmont State University:
Start 2 of 4 games - ended with a medical red-shirt

Walsh:
5'9  160lbs
Started 42 of 48 games at 2B (2 games at 3rd) last year/sophomore  year
Starting SS this year (junior year)
Gold nuggets of information
Workouts
Lifting 5 days a week (hard lifting). 
Doing something 7 days a week (lifting/running/throwing/hitting/grounders/etc..)
Long toss anytime I throw (arm strength will increase over time - got to trust it)
Always has been considered undersized and has to "outwork" everyone for opportunities.

Motto: "Let people talk. Let others listen. ONE Vision - ONE Focus - ONE Dream. Dare to be great!"
What he hears/motivates him. "TOO SMALL....TOO SLOW...NOT STRONG ENOUGH...CAN'T HIT.....WEAK ARM"
 
Attaining ones dream in baseball is not complicated, it's just difficult.  I have known dozens of high school players who were more physically gifted than RJ who were out of baseball by their freshman year of college (including myself, if you are wondering why I am writing this article) because they weren't willing to pay the price or were too stupid to know that their career can end quickly.  I hope this article will encourage at least one player to understand that if they keep outworking others, their dream is attainable.
Update 9/26/2013
RJ is now playing professionally in Europe.  After a season in which he was the starting shortstop for the Olimpija Karlovac Baseball Club, Karlovac Croatia, he will be returning for his second season in 2014. 

In the meantime, he will be introducing a new coaching concept at Play Ball Sports Academy called "open workout coach".  The concept is that RJ will be at the academy during specified times when players can come in for a workout.  It would not be an organized workout or practice.  The idea is that RJ will help the player develop his or her own individual workout routine and be available if the player has questions.  RJ would also be an "accountability coach" for these players and provide them with coaching on fundamentals, footwork, hitting or anything else the player wants help with.  RJ will be developing this program and there will be more information to come.  RJ will also be available for traditional hitting lessons and defensive lessons. 

Play Ball Sports Academy is proud to announce that we are now offering an exclusive, unique product for baseball and softball players.  3M is known worldwide as the leader in innovation of new products.  Specifically, 3M is known for their wide range of tapes and adhesive products.  We have discovered a product that you will not find anywhere else that will enhance the performa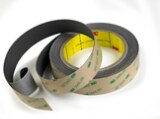 nce of your baseball or softball player.  3M gripping material is used for a wide range of applications from industrial to sports and works in wet or dry conditions. 
Increase Performance
Get a grip, increase your batting performance.  In a study with NCAA  Division II varsity baseball players, bat speed increased 4.4% for players using batting gloves with the 3M gripping material compared to leather gloves, which translated into hitting the ball 16.6 feet farther. 
Learn more and order online.
I was invited to a coaches clinic where the keynote speaker was Charlie Manuel and I was excited to attend because I knew that it would be an intimate setting where I would probably have an opportunity to talk to him and try and learn from him.  As many of you know, Charlie Manuel was the former hitting coach and manager of the Cleveland Indians.  While he was there, he coached star players such as Albert Belle, Carlos Baerga, Robby Alomar, Manny Ramirez, Sandy Alomar, Kenny Lofton, Jim Thome, Omar Vizquel and more.  There are at least two or three hall of famers in this list.  Now he is the manager for the Philadelphia Philles where he won a World Series few years ago and coaches some of the best players in the game such as Chase Utley, Jimmy Rollins, Ryan Howard, Cliff Lee, Roy Halladay and more.  Our own catching instructor, Paul Hoover, played for Charlie Manuel in 2009 and 2010.  As I had hoped, I was able to listen to Charlie talk about baseball, managing, hitting and tell some stories for about three hours.   
I wanted to highlight some of the things he talked about so that young players can hear directly from a major league manager some of the lessons that I think he was trying to convey.  Listed below are some of the key points that I wrote down, in no particular order.    
When asked about what kind of players he thinks become successful, here are some of his comments
Love the game - He repeated this over and over.  The player has to love the game in order to reach his maximum potential.  He said that his players that won a World Series a few years ago "love the game", which leads them to work harder to get better
Attention to detail - Charlie repeated this concept many times over the three hours.  One of his favorite saying is "little things mean a lot".  He said this when referring to hitting, to throwing runners out a second base, to catching signs from the third base coach etc.
"Gotta want it" - He said that in order to be successful, the player has "gotta want it".  I also took from it that proof that the player wants it is that they are willing to work harder than anyone else.  He said that when he was a minor league player, he took batting practice for "at least an hour per day, sometimes two hours".  
Charlie talked a lot about mental toughness and "earning playing time".  He talked about how guys who earn their playing time are better than the ones who are given playing time.  
Charlie had a turning point during his professional career where a coach challenged him to "be as good in games as he was in practice".  The coach challenged him by telling him not to come back unless he really wanted to be there.  Charlie said that after that day, he was "more relaxed, more focused and more prepared" each game which led to him putting up outstanding statistics over the remainder of his playing career. 
Charlie talked about how to play winning baseball.  He said "executing the game and playing situational baseball comes first".  He then went on to give examples about moving runners and good baserunning.  He said, for example, that if you are a left handed hitter with a runner on second base, all you have to do is pull the ball to the right side.  He said hitting a grounder to the second baseman is good but hitting a home run is even better.  Either way, you have to execute.  
Charlie gave his top three most important tips when it comes to hitting:  First, get a good ball to hit.  He talked about conversations he had with Ted Williams and I know that Ted Williams wrote about this in his book The science of hitting.  Secondly, be prepared.  He talked about practicing an hour per day and he also talked about observing pitchers and being able to remember how the pitcher might have pitched you in the past.  He gave an example of a time when there was twelve years between seeing a particular pitcher and remembering what the pitcher threw him last time.  He joked about how Albert Belle used to keep a notebook about each pitcher but that he would just remember.  He said 'isn't it smarter to remember than to have it in a notebook somewhere'?  Third, "quick bat = slow feet, quick hands".  He talked about how the best way to have quick hands is to make sure the hands are taking the shortest distance to the ball.  He said that the best way to get your timing is by playing in games and mentioned that he used to like to get 80-100 at bats during spring training to get his timing down.  I found it interesting that he talked more about his playing days than he did his managing days. I think that's probably how he manages his players.  He said that he tries not to talk about mechanics with a player during the season if he can avoid it.  He'd rather talk about a better approach.   He said that if a players is doing something mechanically wrong, he will wait until the player goes into a slump to mention it.  He went into detail about Jim Thome and Manny Ramirez's swings and compared them a bit which I thought was very interesting.  
There was much more that was discussed over three hours.  The good news is that there was nothing that he talked about that in any way contradicts what we are teaching at Play Ball Sports Academy.  As a matter of fact, mostly, it re-enforced what we are teaching in addition to reminding us of some of the most important principles.  I think the big thing that I took from my time with Charlie is that a "players best hitting coach needs to be himself".  Players need to become students of the game and practice harder and smarter than anyone else.   That has always been the best way to become great at something and I don't think that will ever change.
Disclaimer:  I wrote this article from my notes and transcribed them as accurately as I could.  Some of the quotes may not have been exactly as he said it so I do not want anyone to attribute anything I said here as a direct quote.  This information is for the benefit of the players that come to Play Ball Sports Academy and is not meant as anything more than my recollection of what was said.  I did not ask permission from Charlie to publish this information but I don't think he will object to the information that is presented here.  
While I was in Fort Myers in October for my annual tournament, somehow I made the evening news. 
Click on this link
and you will see me getting a base hit during the tournament.  I am #15 and my two second clip appears at about 30 seconds.
Just for fun, I've attached the logo from the 2011 Roy Hobbs World Series which features a photo of me from the previous year as the tournament logo.  I think its pretty cool.
Coach Dante
We are looking for catchers who want to work on their game by catching bullpens for our private lessons and during our pitching programs. We have something pitching related going on just about every day at various age groups.  If your son would like to get some extra work in on a regular basis, fill out the form below and we will contact you to match you with a pitcher approximately his age.  There is no charge to the catcher for this opportunity.  Just like pitching, it's important for catchers to work on their skills and catching live pitchers is the best way to do so.  Our pitching instructor will also teach some concepts about pitch sequencing and how to get batters out that will benefit the catcher.  Typically, our pitchers take lessons during the same day and time each week so we are looking to match up pitchers with catchers on a consistent schedule.  Of course, it wouldn't hurt to also take instruction during one of our Hoover's Catching Programs or by taking private lessons. 
Click here
to learn more about our instructional catching programs.
To be contacted by us to match you up with one of our pitching students, please fill out the form below.  There is no cost for this opportunity.
By Dante Sabatucci
One of the most difficult decisions a baseball coach has to make is when to change pitchers.  During the course of a game, there are many things that happen that are outside of the control of the pitcher.  There are errors, plays that aren't made, bad calls by umpires, bad hops and sometimes the hitters are just better.  As a coach, one of the things I ask of my pitchers is to take responsibility for their performance.  If I go out to the pitching mound to talk with the pitcher to ask him how he is doing, I don't want to hear excuses.  I don't want to hear about how the umpire made a bad call or how the other team is just lucky.  Most of all, I certainly would not want to hear that the first pitcher in the game was so bad that he cannot possibly do better especially after I brought him into the game was because he promised he could do the job.  I DO want to hear about what he is going to do that's within his control to get batters out.  If the pitcher has pitched for four innings (for example) and has not performed the way his teammates need him to, it is the responsibility of the coach to replace the pitcher for the good of the team, even if he has every excuse in the book as to why its someone else's fault.  
I have thought long and hard about whether I wanted to weigh in about the direction of our country.  As a business owner, there are going to be half of the people reading this who disagree vehemently with me and it will most like cost me business and money.  But I think of our founding fathers who risked their lives and their businesses when they proudly signed the Declaration of Independence.  As a Gulf War veteran, I proudly risked my life for this country and if I have the chance to convince just one undecided voter to vote for FREEDOM, capitalism and fiscal responsibility, it is worth the risk to me.  Ohio might be the differece in this election and as we saw in the 2000 (Florida) and 2004 (Ohio) elections, just a relatively few number of votes can make a difference.  So, after several month of thinking about whether I wanted use my newsletter to try and do everything I can for this country, I decided that this election is so importrant that it would be more risky to do nothing. 
I did not vote for Mitt Romney in the Republican primary and I did not like him at all for the past four or five years without knowing that much about him.  I kept hoping that someone else would appear to beat him because I did not think he was the right man for our country right now.  But the more I have heard him talk and the more I learn about his background, I am now convinced that he is the right man at the right time.  It occured to me recently that if there is one phrase to describe his career, it would be "turnaround specialist".  And what else does this country need right now if it isn't a turnaround specialist?  In his business career, he specialized in turning companies around.  Then, he turned the Olympics around.  Then, as Governor of Massachusetts he appears to have worked with a Democrat heavy legislature and ultimately left office with a budget surplus.  I don't pretend to know much about his tenure in Massachusetts but the most dangerous thing to our country's future is our debt and deficit.  If our economy collapses it would likely cause a worldwide economic depression which will probably affect billions of people negatively.  The world counts on our economic strength and the USA has done more for poverty and disease than any other country in history.  Are we arrogant enough to think that we cannot fall like every other great country in history?  For those that say that the reason for the debt and deficits is due to the bad economy, consider this:  we have plenty of revenue coming to the federal treasury.  We have two trillion dollars in revenues coming to the federal treasury under the current tax code which is more money than any country has ever recevied in revenues throught history.......by far.   For us to be in so much debt would be equivalent to Bill Gates spending more than he makes and being on the verge of bankruptcy.  If that happened to Gates, it would be because of a spending problem not an income problem.  The debt and the spending threatens the very FREEDOM of my children in the future.  We need a turnaround specialist who can work with both political parties.  
It's the bottom of the 9th inning and the World Series is on the line.  The bases are loaded and there are no outs and your team is up by a run.  If you were the coach, would you leave in a pitcher who constantly makes excuses as to why its not his fault or bring in a pitcher who has consistenly worked his way out of similar situations?
by Dante Sabatucci
Check back in a few days for photos from the trip that will be uploaded. 
The Summit County Buzzsaws took a group of players to the Dominican Republic to play a series of exhibition games versus local Dominican teams through our affiliation with Meeting God in Baseball.  The trip was designed as a short term mission trip and was also an opportunity for the players to experience baseball in a different culture, share their love of baseball with Dominican players, to gain some perspective on life in the United States and most importantly to experience spiritual growth.  The team collected and took donated baseball equipment, clothing and other items which will be distributed to needy Dominican and Haitian children.  The team also visited a Haitian refugee village in San Pedro.  The trip afforded the players with many lessons and experiences as well as some strong bonds that were created between the Dominican and American players.  
Day 1:  Arrived in the DR at 1:30 am and traveled to the Meeting God in Missions (MGM) complex in Hato Mayor by 3:00 am.  Players participated in welcome meeting and devotions at 11:00 am.  Five Buzzsaws players were introduced to 10 Dominican players from around the country.  After lunch, we traveled to a local field in Hato Mayor to play local team and share in a devotion message provided by Ty Moorhead.  The Buzzsaws took an early 9-0 lead but the Hato Mayor team came back and made it close at the end and we ended up losing 10-9.  Back at the MGM compound in the evening after dinner, the group had a chalk talk session where we discussed what we learned on the field and the differences between the way Dominicans and Americans play the game.  Matt Conger was unanimously voted the player of the day for his hustle and for playing hard at second base.  Afterwards, we had a short devotional session and then everyone went to bed early after a long day.
Day 2:  The group participated in morning devotions led by Dominican player Jack Kelly.  Then, after breakfast, we headed to San Pedro for two games.  Game 1 - After a group message that was attended by both teams led by Ty Moorhead, the first game was unique.  We played on a large square area that had four fields back to back with the home plates at the four corners so that all of the outfields were connected.  There were teams playing on all four fields so that there were players from one field overlapping with players from the other fields which created quite an interesting situation.   To top it off, about halfway through the game, another team starting warming up in right field during the game.  There were literally 20 players out in right field with the right fielder and he had to avoid others when chasing a fly ball.  It was very interesting but there are not many fields so they have to share the field as best they can.  It makes me appreciate the fields and availability we enjoy here in the USA.  During this game, we got down early 8-0 but we came back to make it interesting and ultimately lost 8-5.  Game 2 - A few miles down the street is where we played game two after lunch.  Once again, Ty Moorhead led a brief pre-game message with both teams. This field was a former Houston Astros winter league facility so it was VERY nice.  It was nicer than most high school fields with spectator stands and dugouts and the field was well manicured.  This game was also close and it was back and forth before the home team Dominican players won the game in the bottom of the seventh inning.  The winning run reached base after a strikeout that got past the catcher with two outs and scored after a couple of hits.  As a coach, it was a fun game to watch because there were lots of good plays made.  After the game, we headed back to the MGM complex for dinner after which we headed into town for ice cream.  The boys enjoyed the park in the center of town and got to see Hato Mayor at night and interact with the local residents.  They were very well behaved and responsible and it was obvious that the Dominicans and Americans were bonding in a way that I have not seen in a long time.
Day 3: The group participated in morning devotions that I led.  We discussed James 1 verses 2-12.  We talked about how enduring temptation creates endurance and confidence to withstand temptation.  We talked about how that applies to sports and baseball in general.  Game 1 - After breakfast, we headed to La Caleta which is where I was first exposed to Meeting God in Baseball in 2011 by participating in the building of a backstop for their field and where I fell in love with country and the MGB ministry.  This field is located in the middle of a neighborhood so foul balls were likely to land on someones house and there was barely any room for the players to sit.  Many of the local parents came to watch the game which is unusual in the Dominican Republic.  I spoke to the parents and thanked them for attending and gave them my opinion about how important it is for parents to be involved and how much their attendance is appreciated by the kids.  They were there because of the involvement of Sharo Mercedes Martinez who is the mother of our exchange player Bernie and an employee of Meeting God in Baseball.  It was a spirited game because of the crowd and once again we were bested by the local team by a score of 11-6.  After the game, we ate a sandwiches at the local beach which was beautiful.  It was unique in that there was a small beach area surrounded by rocky cliffs and absolutely gorgeous blue waters.  After lunch, we were heading to the next game when we experienced a brief downpour that made the next field unplayable.  So the game was cancelled and we went to a beach in Boca Chica so the boys could swim and enjoy the rest of the afternoon.  Afterwards, we headed back the MGM complex for dinner.  That evening we heard the testimony of 20 year old MGM employee named Freddy who helped out all weekend as our translator and making sure we had everything we needed.   It was an emotional testimony for Freddy who had to work to support his mother and sisters at age 7 and has had to grow up too quickly.   His life has been significantly changed by the  MGB ministry and Freddy has developed into a young man of excellent character who is being used by God for a special purpose.  One of the things that stood out from his testimony is how thankful he was for what God provided every day when he was supporting his family at such a young age.  He said that he felt so blessed for what God provided every day.  At the end of his testimony, there was one young man who had the misfortune of falling asleep during the testimony and woke up to a face full of shaving cream.  The boys had a good laugh with him as the evening festivities came to a close.  
Day 4:  Ty Moorhead led the morning devotions by studying Proverbs 15.  The boys were divided into three groups and given 11 verses each to discuss and explain which verse they like the best.  Each group presented their verse thoughtfully and it was and good exercise for them.  Ty challenged them to study one chapter of Proverbs every day for the next month and several of the players contacted me later in the week to let me know that they were enjoying their daily studies.  One verse that stood out for me is Proverbs 15:15 - "All the days of the poor are hard, but a cheerful heart has a continual feast".  I think this verse accurately describes many of the poor Dominicans that I have met over the past two years who have very little of what we Americans have but they are cheerful and thankful and they trust that God will provide for them which they say He does every day.  The Dominican Republic is a third world country but Haiti is one of only two fourth world countries. Haiti (which borders the Dominican Republic) is so poor that Haitians enter the Dominican Republic for BETTER living conditions.  Many of them work in the sugar cane fields for very little pay and live in one of many villages in the middle of the sugar cane fields.  They often live in tin huts with no facilities, no running water, no electricity and very little food.  On this day, we visited one of the poorest of the Haitian villages for a few hours called "Village 50".  We took tennis balls provided by CVCA junior Halsten Maresh who has started a ministry called "10,000 balls" in which she is collecting soccer balls, baseballs and tennis balls to provide for the kids in the Dominican Republic.  The boys played with the kids for a few hours and interacted with some of the adults.  The kids are very spirited and fun to play with and they brought smiles to our faces.  A couple of three and four year old kids had VERY good throwing arms.  We were given a tour of the village and a downpour hit the village while we were touring the houses.  I found it interesting that we were relying on their tin huts for shelter during this downpour and they were very hospitable as we basically invited ourselves into their homes unannounced.  This village is so poor that Meeting God in Missions has decided to embark on a building project to build housing for everyone in this village.  The homes were designed by a local architect and the building project will begin next year during the annual short term trip season. If you would like more information about how to become involved in this ministry either by participating in the trip next January or through a financial contribution, you can visit www.meetinggodinmissions.com.  If you have any questions, feel free to contact me and I will try to get answers for you.  After visiting the village, we headed back to the MGM compound where the boys had free time in the afternoon.  We played some basketball in the afternoon and Ty Moorhead  and I conducted a baseball clinic before dinner.  After dinner, we met in the chapel and everyone shared their thoughts about the trip.  The general consensus was that it was an amazing experience that is difficult to describe.  It went better than I could have imagined and the fact that the boys were able to play on the team with other Dominican players rather than just against them was a blessing.  I believe it was all part of God's plan to "connect" the boys through baseball. I pray that the boys grew spiritually because of the experience.  Later than night, the boys safely returned home while Ty and I stayed the rest of the week for a coaches clinic hosted by MGB at the complex.  
In summary, the trip accomplished what I believe was God's plan, to connect the young American and Dominican men through baseball.  I pray that the boys grew spiritually and that some of them will catch fire for this ministry.  There are special things happening in the Dominican Republic.  The leaders of MGB believe that God is using the Dominican Republic as a starting point for a ministry that will spread all throughout the Hispanic nations in the Carribean and South America.  Buzzsaws players will have an opportunity to be a part of this trip in the future.  The idea is that we will develop some sort of fund-raising process to help offset the cost of the trip so as many boys can participate as possible.  The plan is for the younger teams to voluntary participate in a team fund-raiser to help raise funds for the older boys.  Then, when they are old enough, they will have the opportunity to benefit from the fund-raising efforts.  I want as many of the boys who want to, to experience this at least once.  Non-Buzzsaws players will be welcome also, if there is room.  For information about how you can be involved in this ministry, you can contact me at dante@playballohio.com.  The next opportunity to be a part of this ministry is during the January trip for $990.  During this trip, we will travel around the country and provide free baseball clinics around the island and share a brief message with each group.  You would not have to be a baseball expert to participate as there are plenty of ways to help with the clinics.  But please be advised that arrangements would have to be made quickly as there is not much time to make the travel and payment arrangements.  
COMING SOON
Starting Saturday, December 8th, Play Ball Sports Academy will be offering its first bi-weekly Winter Hitting League Session.  Players can contact Ty Moorhead at 330·466·4748 or
tymoorhead@gmail.com
, starting today through Wednesday, December 5th.  Online signups will be available soon.  You do not want to miss your opportunity, so please sign up today!  Once the deadline has expired, the next Winter Hitting League Session will begin in March, so don´t miss out on this chance now! 
This league is set up for three player teams to compete in a points system game within the batting cages.  Players can sign up as individual free agents or in teams of three.  This league will have weekly statisitcs of individual and team standings based on the points earned in the bi weekly schedule.  Prizes will be awarded to top performers and teams at the end of the first session .  Materials will be distributed in regards to the rules, expectations, and schedule of the Winter HItting League as it constructively progresses.  The rules will be such that teams of all ages can compete against each other.  We look forward to seeing you participate in this fun, action packed htting adventure!  Sign up today!
 
Tuition:  $115 (non-members), $103.50 (Members), $92 (Buzzsaws) per player.
 
Dates are Saturday, December 8, 22, January 5, 19, February 2, 16
Times are 3pm to 5pm (may change due to number of players that sign up for session one)